We can wholeheartedly recommend Peter and his team for building and refurbishment works.
They did a fantastic job on a kitchen overhaul project over several weeks. This involved:
- Structural work on the outside of the house (including installation of a RSJ)
- Removal of an internal wall
- Re-plastering the entire space
- Laying two engineered wood floors
- All Plumbing and electrical work
- Painting and decorating
- Conversion of a shower unit into a utility room.
The whole team were punctual, courteous and very tidy. Every member of the team worked very hard and, in some cases, at weekends to complete the project on time.
Peter takes great pride in the work and this was reflected in the end result which we were very pleased with.
Peter provided great advice and support throughout the project which was really appreciated as we are not experienced in this type of work. He is an excellent communicator and always got back to use very quickly if we had any questions or needed some advice.
We had to work with other companies throughout the project (some of which weren't so good) and Peter was instrumental in coordinating and inspecting the work, which really helped us out very much.
We will certainly use the company again in the future based on our very positive experience.
- Marcus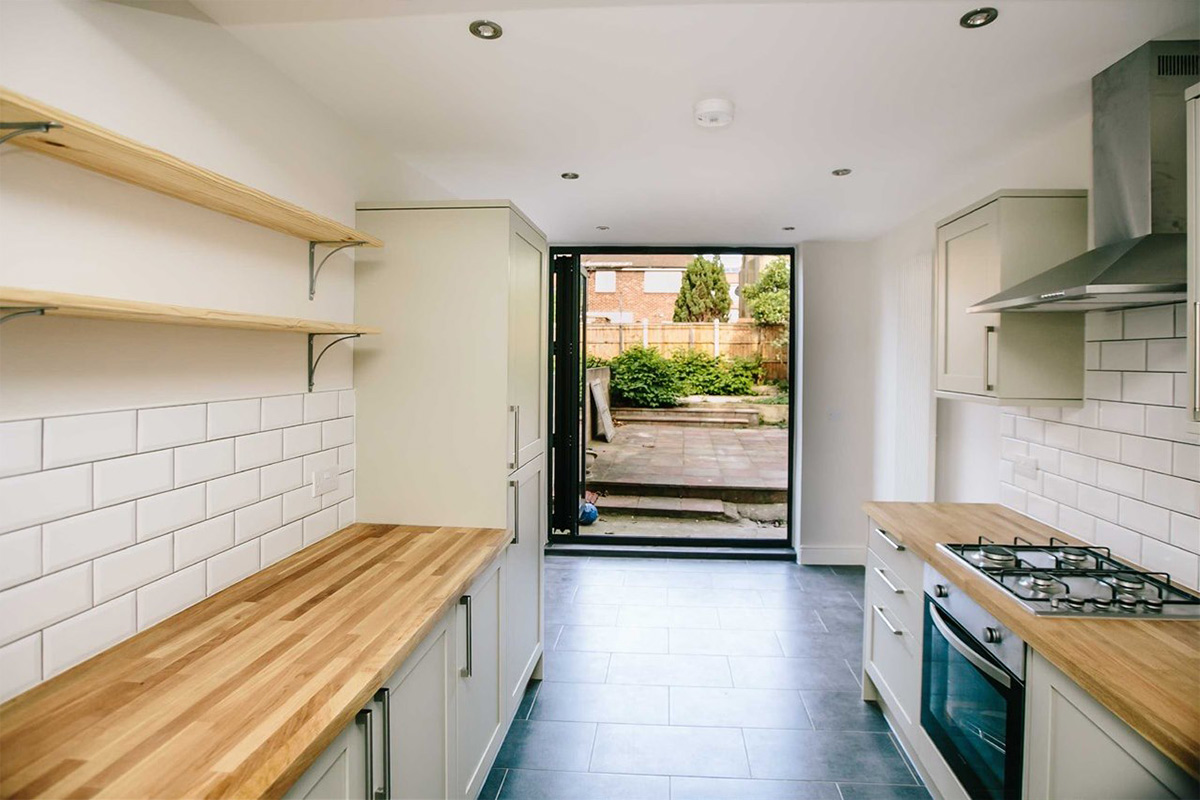 Excellent quality of work, very tidy, honest and reliable.
A very nice and polite man. Also very considerate-as the work he carried out was of a very high standard plus value for money- EXCELLENT!
Another crucial aspect: He was very helpful and explained all the things he had to do so that I had no worries.
Friendly and reliable team; I had no fear of leaving them in my property once I had to leave to work. I would us their services again. I was very pleased with everything
- Sara
Would highly recommend. They have just completed a refurbishment of my hallway cupboards creating a pantry, wardrobe, shoe drawer and under stairs display shelves. They did an excellent job and I can't fault their professionalism, efficiency or skill. I will be using them for future work and will be recommending my friends to do the same
- Ashleigh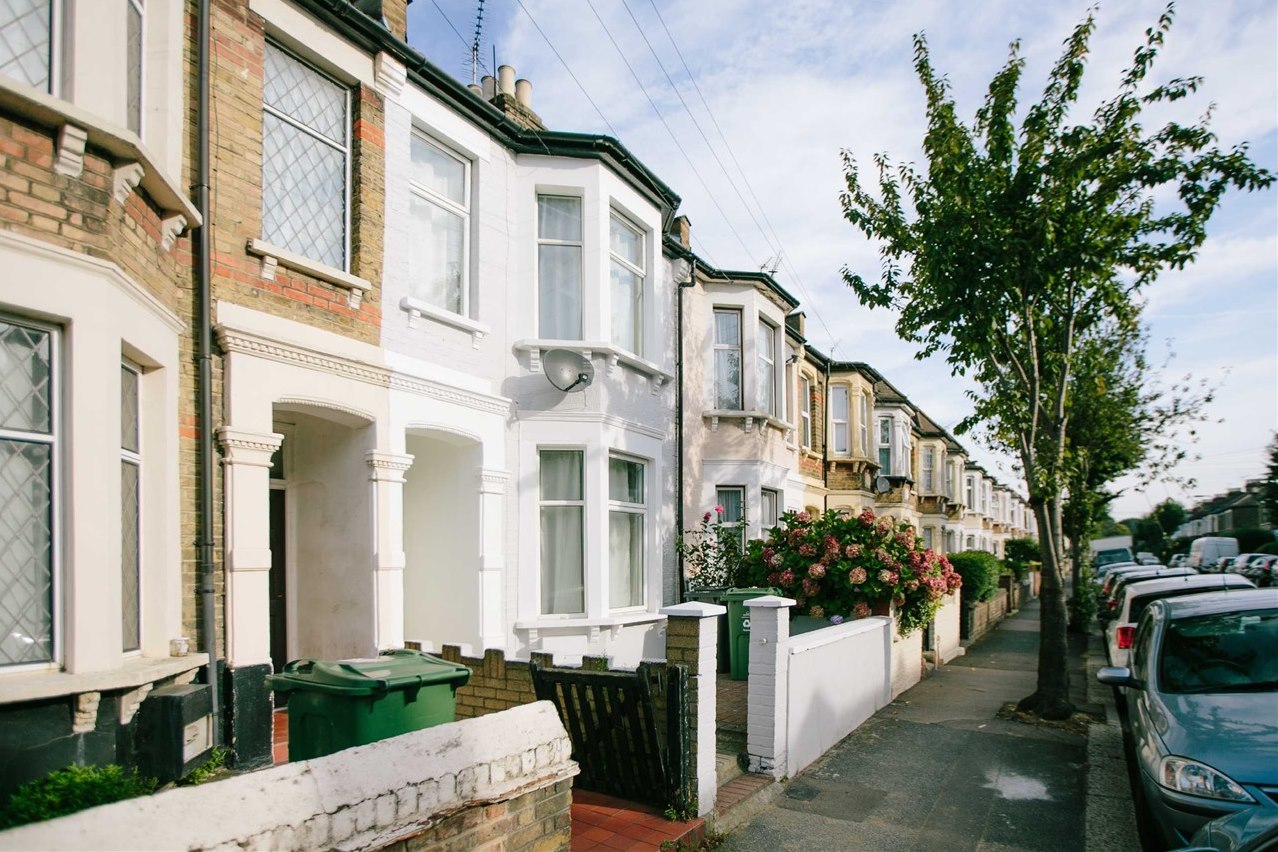 Peter was superb. He renovated our whole house, provided patient guidance and really cared about what he was doing. He's a really nice guy too. Recommended :)
-Rob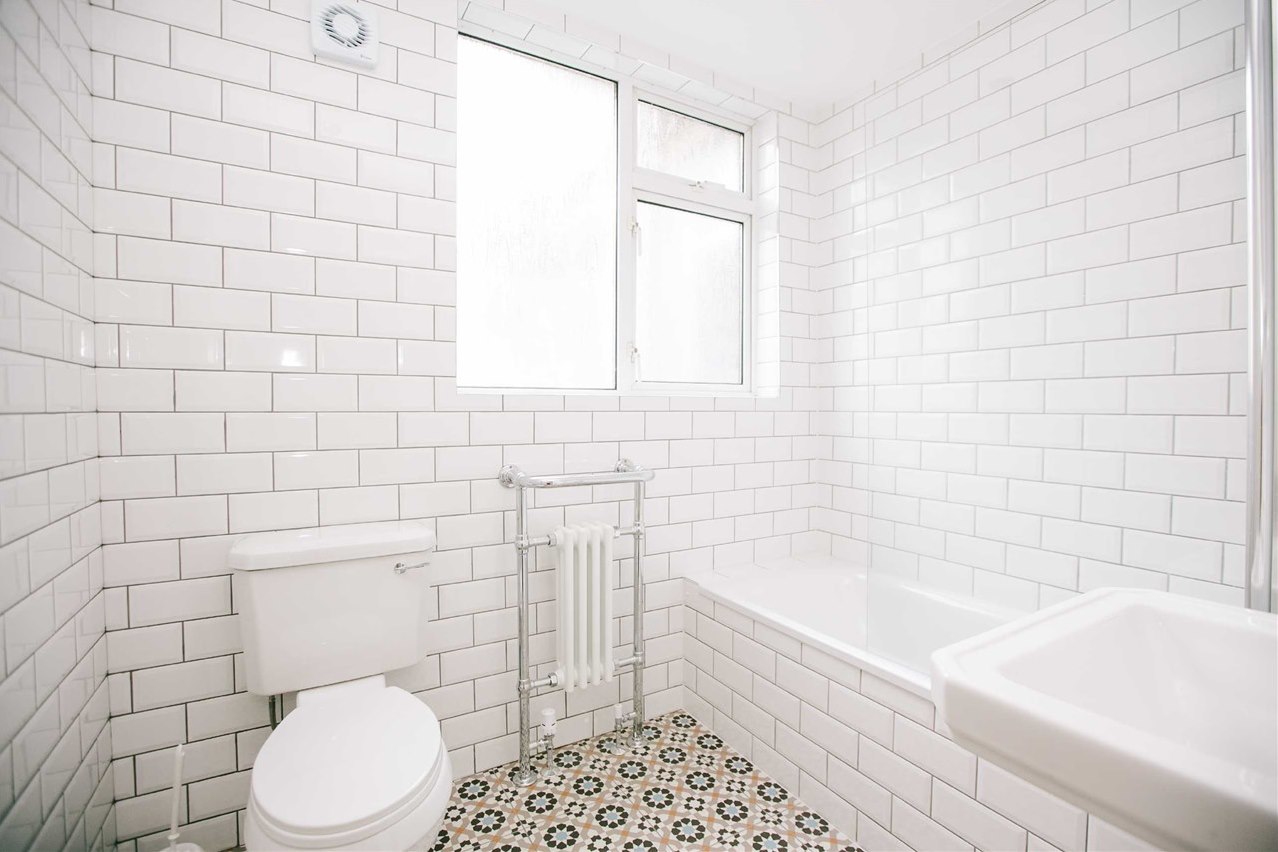 Peter was wonderful to work with. He went above and beyond to make our vision a reality. This was our first flat, and we were on a tight budget, Peter was invaluable in guiding us on ways to maximise what we could do with what we had. He was in constant contact, and always kept us up to date, as well as answered any questions we had promptly. He decorated all rooms, refinished the bathroom, found a room that was previously walled in and turned it to a closet, and redid the kitchen floor (not to mention countless details that we would have been oblivious to without him). We will definitely use Peter on redoing our kitchen in the new year, and look forward to working with him again!
Peter and his team did a great job. He is 100% professional, reliable and punctual and he maintained excellent communications with me throughout the job. I had a stud board wall knocked out, a lovely open-plan study area created and a pair of large fitted wardrobes put in to a bedroom to replace some old ones. All the work was completed efficiently and to a high standard. I particularly appreciated the fact Pater used three/four people to complete the whole job in three days, rather than one/two people doing it over a longer period. I recommend him and his team most highly.

- Adam, Kentish Town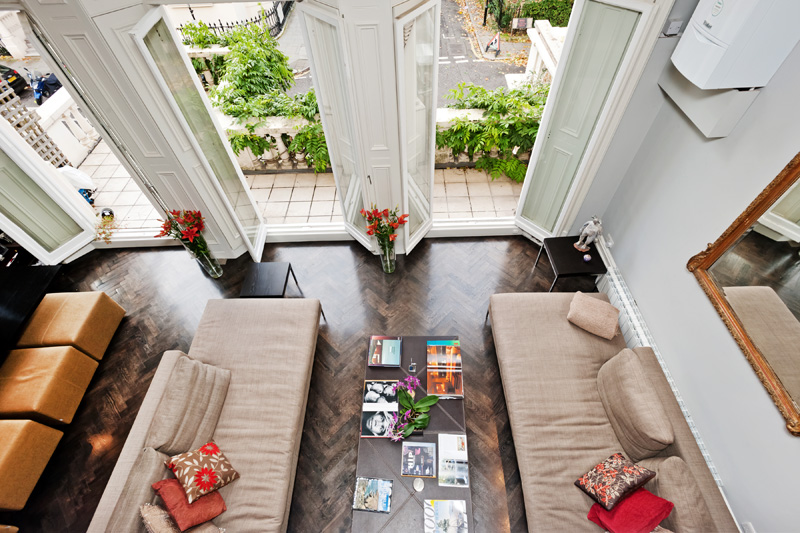 We would highly recommend Peter. We were extremely pleased with the service we have received from him. We had a complete rebuild of our home which was a major piece of work including rebuilding walls, ceilings, treating dry rot and changing the functions of rooms.

This work was led by Peter who arranged all aspects of the work and was an incredible partner throughout (his suggestions to our ideas was why we employed him in the first place).

Peter instilled in us a confidence that the work was being carried out to a high standard. This was achieved through weekly site meetings, email and text. We could see the renovation in progress and able to discuss any issues as they presented or, on occasions, prior to them happening due to Peter`s knowledge and overall management of the renovation. Peter always made himself available and was able to explain in detail how our money was being spent.

Peter has a great group of workers: particularly Sebastian who was always on site and Mariusz who completed the extensive plumbing work. All the workers were courteous, profession and hard working. We were very impressed the way they kept the house tidy and safe even when the work was at it`s height.

We would definitely employ his services again and will highly recommend his services to others.

- Mary, Leyton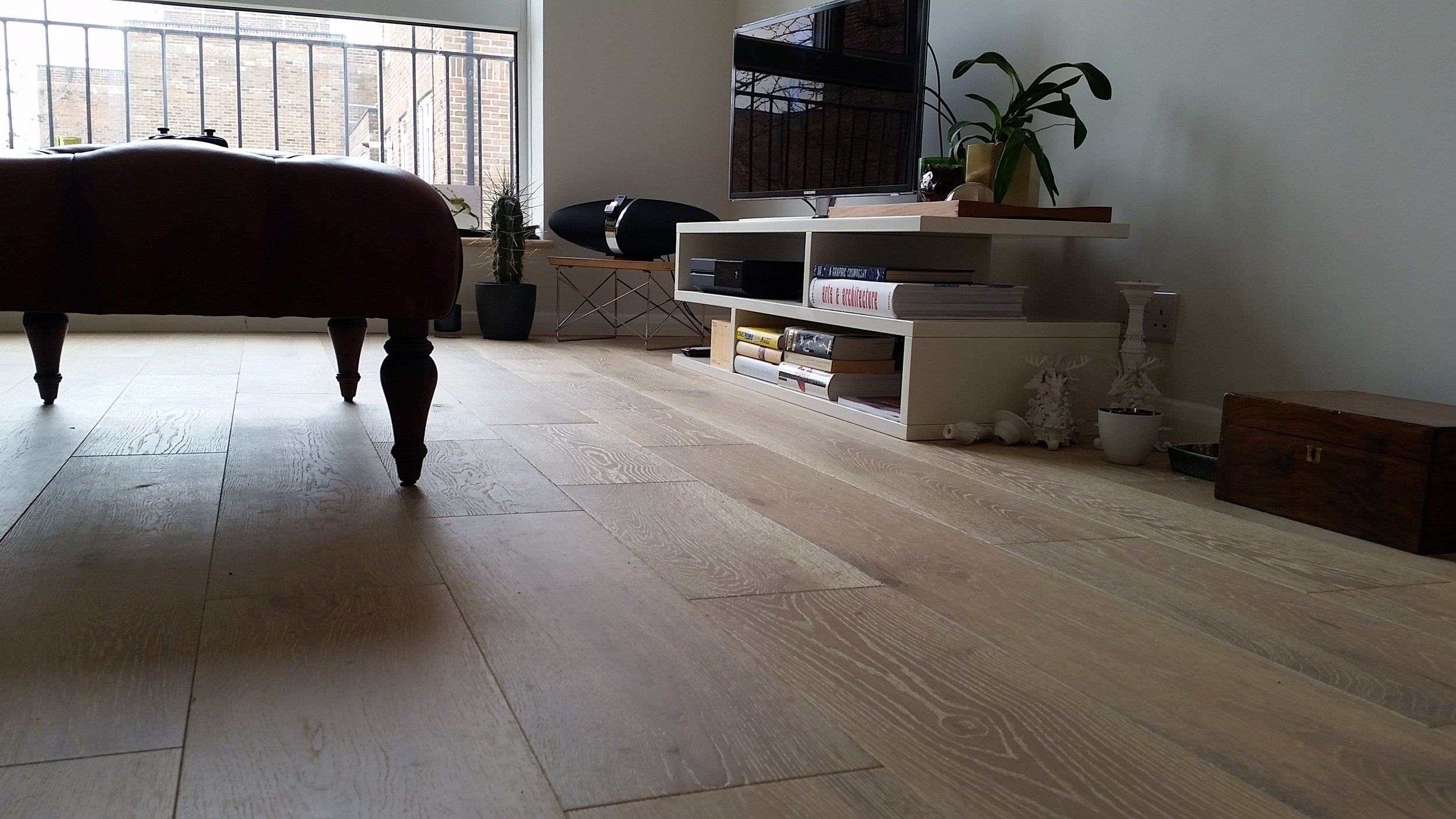 We were very happy with the work that Peter and his team did. We had our kitchen, living room and 2 bathrooms refurbished with new flooring throughout our flat. They completed all of the work within the time agreed and to a very high standard. They were great at bringing our ideas to life but also very good at suggesting what would work best and very importantly look the best! We would definitely use Peter again and would highly recommend him to anyone else.

- Rebecca, Chalk Farm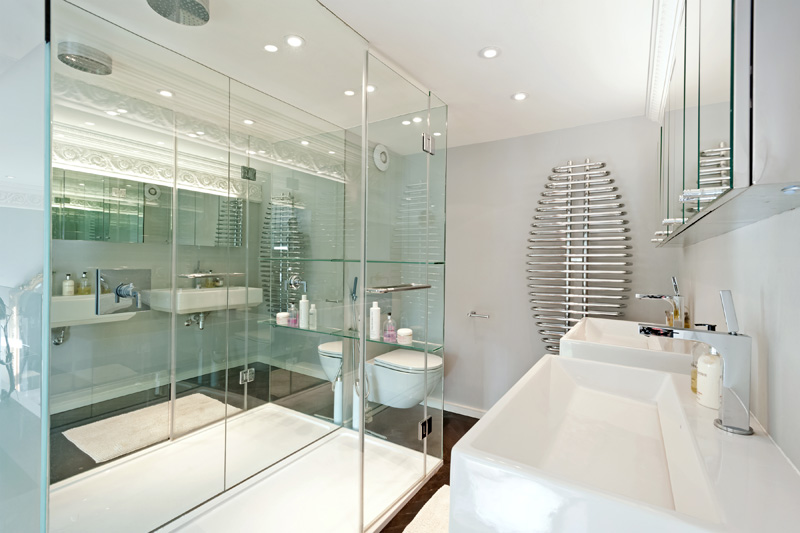 Peter was wonderful to work with. He went above and beyond to make our vision a reality. This was our first flat, and we were on a tight budget, Peter was invaluable in guiding us on ways to maximise what we could do with what we had. He was in constant contact, and always kept us up to date, as well as answered any questions we had promptly. He decorated all rooms, refinished the bathroom, found a room that was previously walled in and turned it to a closet, and redid the kitchen floor (not to mention countless details that we would have been oblivious to without him). We will definitely use Peter on redoing our kitchen in the new year, and look forward to working with him again!

- S

arah, Leyton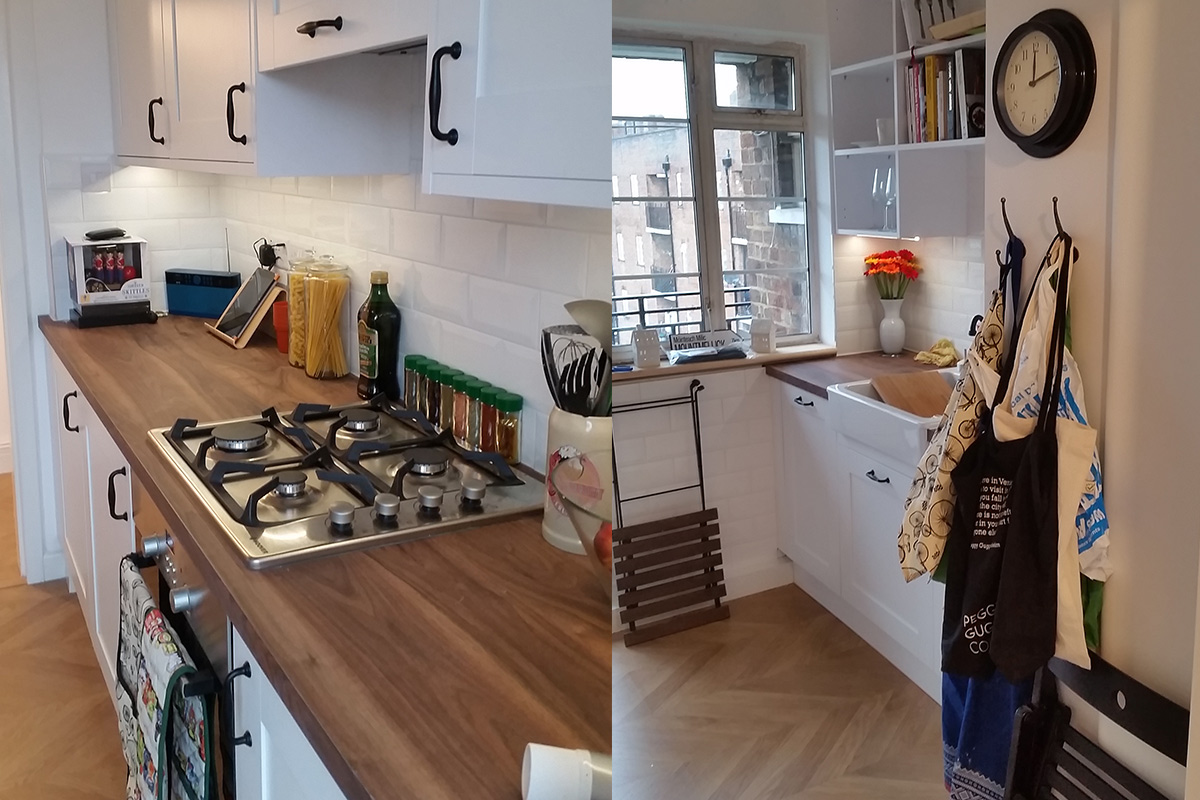 Really recommend Peter and his team. They provided the work and creativity for the renovation of my first home: they did a full rewire, plumbing job, installed a kitchen, laid beautiful chevron floors, painted the flat throughout and built a bookcase for me. I was really impressed with the attention to detail, the communication of changes, developments and costs, and their general professionalism, efficiency and skill. Peter is an excellent project manager and I felt in good hands throughout the 5 weeks he worked on my home. Can't recommend him/them enough and hope to have the pleasure of using them again!

- Paul, Maida Vale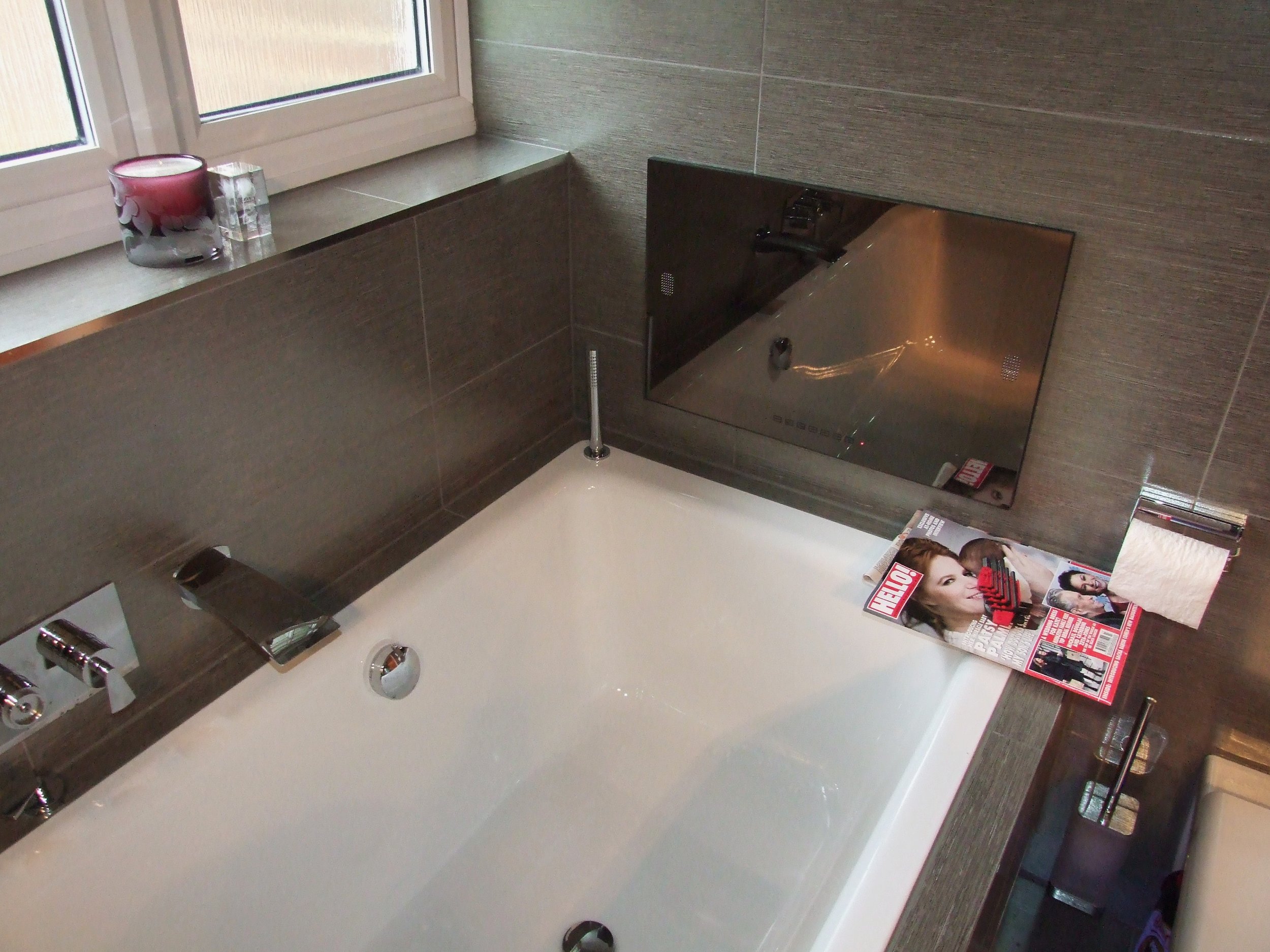 I would highly recommend Peter and his team. They did an excellent job refurbishing our whole house. They had to do everything from new wiring and plumbing, to fitting 2 new bathrooms, a new kitchen, replacing the rear wall with glass doors, and decorating throughout the property inside and out. Peter is extremely diligent, especially about costs - he provides receipts for all the materials that are bought and is constantly doing his best to save you money. He was also an excellent project manager, keeping the refurb on track and delivering on time and on budget. We will definitely use him again, and will definitely recommend him to everyone we know.

-

Nigel, Leyton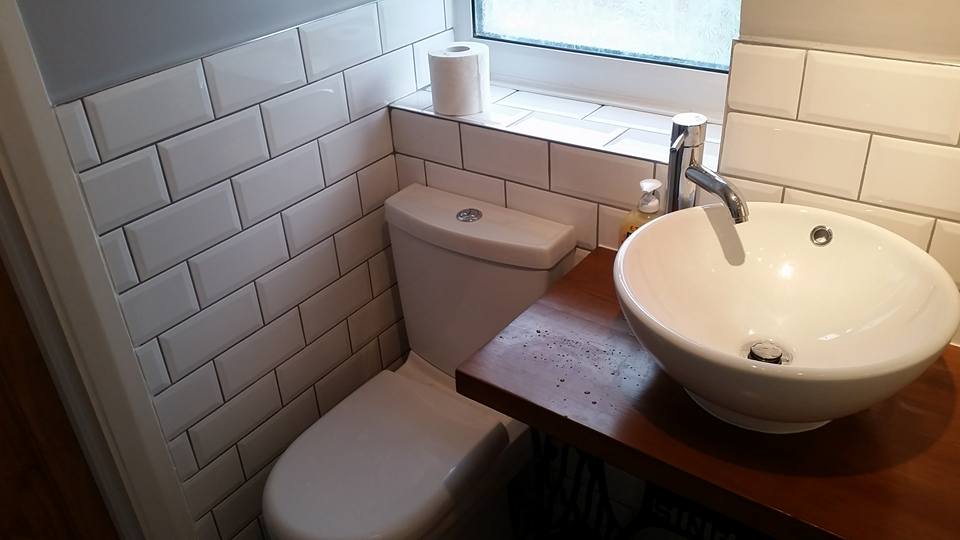 Peter, was the most direct of all the builders I considered for the job. The work was done on schedule. He listened to what was required for the job and helped deliver

The project was fairly substantial, a complete refurbishment and some structural updates to the property. Installing and remodelling a new bathroom and renovating existing flooring upstairs and installing new flooring downstairs as well as updating a second bathroom . A new heating system was installed and an old redundant system removed.

Peter managed to source many of the materials required at competitive prices, as well as managing the team that he brought in to complete the job.

I would gladly and hope to work with peter again in the future.

-

Glen, Shoreditch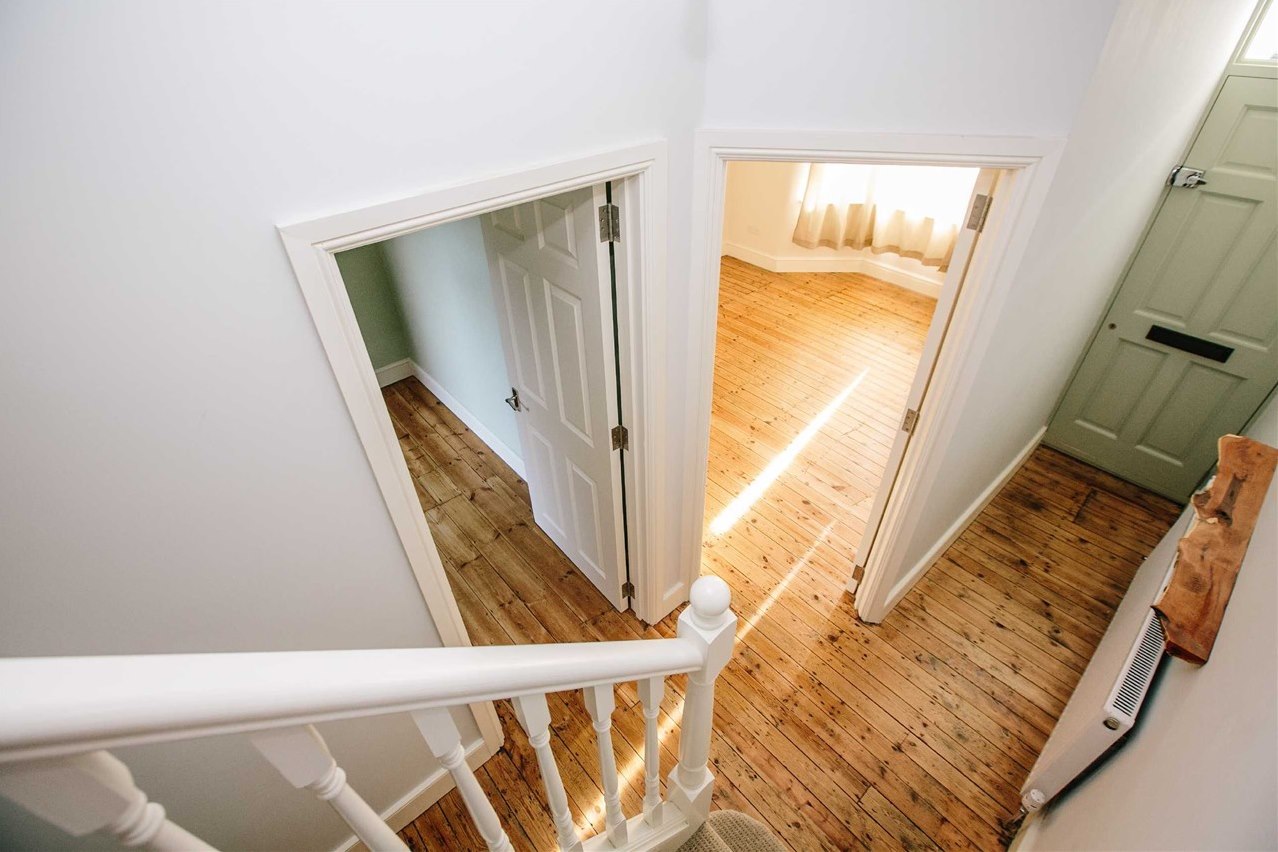 We've recently done a complete remodel on our house in East London, and Peter was a fantastic partner in the process from start to finish. He was a good collaborator, always helping us come up with ideas, providing suggestions, and being flexible as we figured out the choices we wanted to make. When we hit problems or complications, he was incredibly patient in working with us to find the best solutions. He also brought in a great team of people to work on the job - special commendations to Sebastien (who ran the build site), and Mariusz, who did top notch plumbing work.

He takes pride in his work, and was happy to address any concerns we had, and snags that came up at the finish of the project. We'd happily recommend him to anyone looking for an affordable and professional builder.

 

- Kyle, Haggerston